Fixed Or Portable Gas Detectors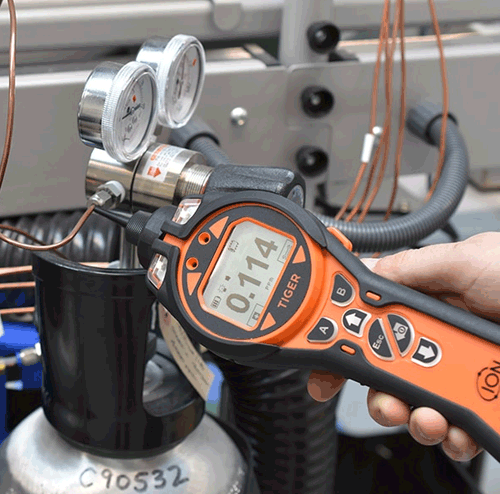 Our Gas Leakage Monitoring Systems Offer Superior Detection & Maximum Protection. Our industrial gas detectors are designed to protect people and plants. We have a variety of gas leak detection and monitoring devices to appied in the following business sectors.
Hydrogen Gas Detection Solutions
Boiler Room Gas Detection
Car Park Gas Detection
Refrigeration Gas Detection
Gas Detection in the Drinks Industry
Laboratory Gas Detection
Medical Gas Detection
Process Industry Gas Detection
Service and Maintenance
Gas detection systems need to be serviced and maintain, in a similar manner to your fire systems. Our trained engineers provide traceable calibration, with full system calibration data and service reports. These detail exactly what happened during your service visit and also the reports come straight from our gas detection control panels, detailing alarm levels and which traceable calibration gas was used.
Usages of Gas Detection Monitors
Gas-detection monitors and tools check for gases in an area to find leaks and help prevent exposure to hazardous gases. Single-gas and multi-gas detectors are portable devices commonly used for inspecting tanks and pipelines.
Single-gas detection tubes contain granules that change color when exposed to a specific compound, making them ideal for spot testing.
Fixed gas detectors provide continuously monitoring of a specific area. Automated gas detector test systems maintain calibration and track data for a compatible gas detector.
Calibration gas is used for testing the sensitivity of gas detectors. Gas-detection control panels manage multiple gas sensors, communicate the status of a detection system, and set limits for activating alarms and warnings.
Benefits Of Gas Detectors
Ensures safety in workplaces
Alerts the personnel about possible exposure to toxic gas, diffusion of combustible gases, and decrease in oxygen
Allows you to plan according to your company's safety protocols
Lowers the risk of gas-related incidents within the establishment
Types Of Gas Detectors
Fixed Gas Detectors
Fixed gas detectors provide regular supervision within a particular location. They are set up in big establishments and are utilized to determine serious leaks and signal caution for gas leaking from a specific system. This gas detector format is usually used where there is a permanent necessity for gas detection and a need for safety protocol over long periods.
Portable Gas Detectors
Portable gas detectors maintain personnel safety by regularly monitoring their breathing zone (usually within a 25cm radius of the user's mouth). They are often handheld and lightweight as they are used at close range. Some portable gas detectors are designed to examine safe entry (e. g. confined spaces). This gas detector is cheaper than fixed gas detection systems and is more user-friendly because it can be carried anywhere by the user.
Factors In Choosing Gas Detectors
Some factors to be considered in deciding what type of gas detectors is appropriate for you are the following:
Origin of the primary source of the gases
Frequency of personnel's access to the location
Environmental conditions or factors of the area
Duration of hazard (permanent or temporary)
Required training on how to operate the detection system
The time necessary for personnel to safely exit the area
Expenses
They say that prevention is better than cure. That is why we at Alaola offer you great options to decide what type of gas detection system you need for your establishment. Being one of the best-fixed gas detectors in Kuwait, we provide quality equipment that is ideal for any set-up your area requires. Aside from this, we are also one of the best portable gas detectors in the country offering user-friendly personal gas detectors with premium quality to ensure your safety. We are known to provide the best safety measure equipment for industrial establishments, laboratories, petrochemical industries, and construction sites.
To know more about us, you may contact us at T:(+965) 22475280, (+965) 22417340, or you may also send an email to [email protected].